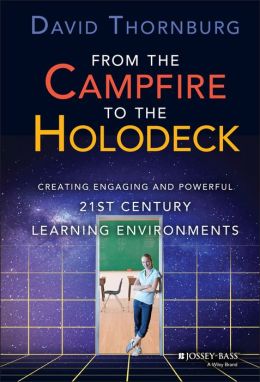 Physical environments that impede learning hurt both students and teachers, and it's clear that traditional classrooms are failing to meet the learning needs of many students. The redesign of educational spaces, both physical and virtual, can play an important role in rectifying this situation.
In this timely and intriguing new book, futurist and educational consultant David Thornburg discusses how the old lecture hall, or "campfire" model of education, needs to change in order to better engage students, reach a diverse student population, provide opportunities for project-based learning, and fully integrate technology. To make classrooms and schools that engage all learners, it's necessary to create a balance of Campfires (home of the lecture), Watering Holes (home to conversations with peers), Caves (places of quiet reflection), and Life (where what we've learned gets applied).
The ultimate environment that brings together all of these spaces is the educational Holo- deck, a classroom in which students' rich learning experiences are limited only by their own imaginations. Whether you are a school administrator interested in redesigning your school or a teacher who wants to prepare better lessons, From the Campfire to the Holodeck can help by providing insights on how to boost student engagement, enable project-based learning, incorporate technology into the classroom, and encourage student-led learning.
David is an award-winning futurist, author and consultant whose clients range across the public and private sector across the planet. His razor-sharp focus on the fast-paced world of modern computing and communication media, project-based learning, 21st century skills, and open source software has placed him in constant demand as a keynote speaker and workshop leader for schools, foundations, and governments. His current work on new learning spaces resulted in the creationg of the Educational Holodeck – and immersive, interactive, learning environment suited for interdisciplinary exploration of academic topics through realistic simulations.
As a child of the October Sky, David was strongly influenced by the early work in space exploration, and was the beneficiary of changes in the US educational system that promoted and developed interest in STEM (science, technology, engineering, and math) skills. He now is engaged in helping a new generation of students and their teachers infuse these skills through the mechanism of inquiry-driven project-based learning.
His educational philosophy is based on the idea that students learn best when they are constructors of their own knowledge. He also believes that students who are taught in ways that honor their learning styles and dominant intelligences retain the native engagement with learning with which they entered school. A central theme of his work is that we must prepare students for their future, not for our past.
In addition to his work with technology, David also consults on the relationship between classroom design and learning. In this capacity he is Senior Consultant to the architecture firm, Fielding Nair, and is currently writing a new book, From the Campfire to the Holodeck: How Place Matters in Education.
David splits his time between the United States and Brazil. His work in Brazil also is focused on education, and he has spoken at conferences and consulted for firms and educational institutions throughout that country.
Thank you for taking time to talk about your book "From the Campfire to the Holodeck: Creating Engaging and Powerful 21st Century Learning Environments."
Can you tell us a little about yourself?
After working at the Xerox Palo Alto Research Center for a decade, I shifted my focus to exploring how personal computers could be used in education. This meant that I had to learn a lot about pedagogical theory, and I ended up teaching a bit, consulting for schools and districts (and governments) with the idea that technological tools could be applied in ways that advanced educational progress, or in ways that held it back. I now teach part time in the doctoral program at Walden University where I designed a course on how to identify emerging technologies in education.
Can you give us a 10,000 ft view of the book?
About 11 years ago I wrote a book called Campfires in Cyberspace that explored the idea that humans have always occupied one of four primordial learning spaces at any given time, ranging from the Campfire (home to the presentation of information by a teacher) to the Watering Hole (the domain of social learning from peers), the Cave (home of reflective construction) and Life (home to the construction of artifacts based on what we have learned). We explore the idea that, in an ideal setting, students will move between these spaces on their own and that computer technology has a positive role to play in each of these learning spaces.
Your book looks at learning spaces and how what we have now, traditional spaces, don't match what we need for effective learning. Sounds like an expensive retrofit. Is it?
Most schools are set up for teacher-directed presentations, and in this setting, the accommodation of other spaces is difficult. But, in fact, much can be done by the creative placement of furniture in an existing classroom. The cost comes in when the entire school is being redesigned to incorporate these ideas.
You use terms like "Campfires,""Watering holes" and "Caves" to describe student learning spaces (which reminds me a lot of Prakash Nair and his work). Can you talk a little bit about these types of spaces and why you don't think we have them in our schools now.
Prakash learned about these spaces from me a long time ago, and has used them in the design of schools all over the world. I hold him in highest regard. He hasn't talked much about the "Life" space, but with the rapid growth of the Maker Movement that is bringing 3D printers and other amazing devices into schools, this learning space will be getting a lot more attention soon.
As for the challenge in implementing these ideas in most schools today, many educators feel that the high stakes testing requirements virtually mandate that they "teach" students what they need to know for the examinations. Fortunately, the implementation of the Common Core State Standards and the Next Generation Science Standards virtually demand that we rethink the educational process and move toward a more progressive model supported by Dewey and his followers.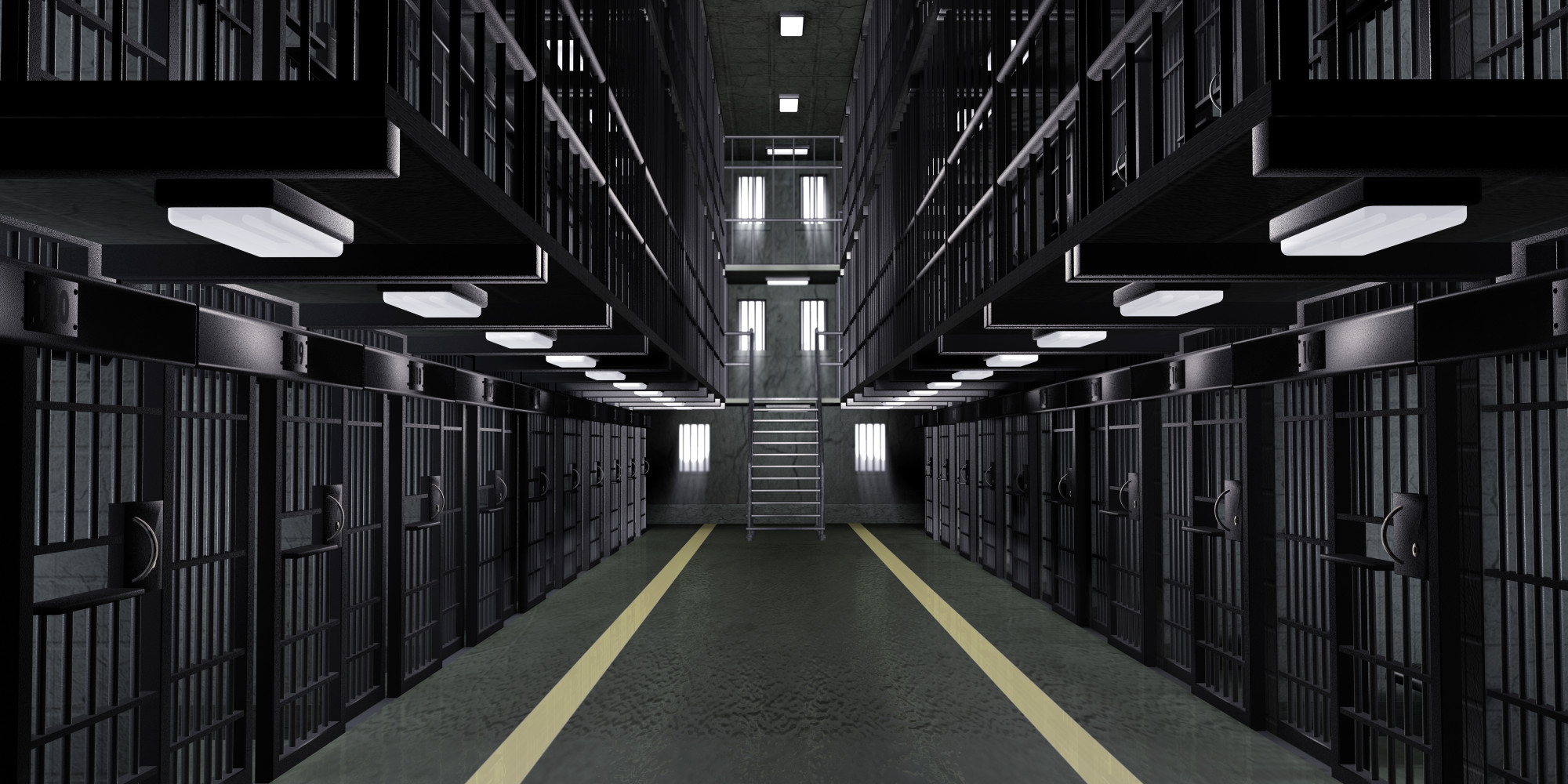 How can we convince the people that build schools now (most of which were trained in the last century) to utilize these spaces in new school design? Typically, I don't think architects think much about learning outcomes. They think about square footage, and cramming as many rooms into a space…
I wouldn't be surprised to learn that many school architects also design prisons. As Prakash Nair has said, most schools operate on the model of "cells and bells" where students are sorted into rooms by age, and the instructional period is signaled by bells. Fielding Nair is one of the top architectural firms in the world for breaking the mold of traditional schools, and one day their vision will spread to other firms. In order for this to happen, the communities building schools need to understand the impact "place" can have on education - something I hope our book and my presentations can help to achieve. Personally, I'd love to give a speech on these ideas to any community or district who is adding a new school. Schools designed on these ideas are places children love to attend, and they actually complain when the school day is over.
How does the idea of learning spaces fit in with 21st century learning skills?
21st Century learning skills fit very well with our model as they foster the kinds of involvement by students that develop collegiality, teamwork, and other important skills - all while learning the traditional subjects.
What do you envision the classroom of 2034 to look like?
I have no illusion that schools will look very much different in 2034 than they do today (no matter how much I wish for change) simply because, short of fires and earthquakes, schools last a long, long time. This doesn't mean that changes won't take place inside individual classrooms, though. My sense is that teachers who see the value in change will find ways to do it on their own, within existing school budgets. For example, interactive whiteboards are expensive tools that basically replace the traditional whiteboard without fostering any basic transformation in pedagogical thinking. If that same money was spent on things that supported multiple learning spaces we could accomplish a lot.
What do you hope to accomplish by writing this?
I thought it was time to refresh the ideas in my first book and to expand them in new directions. My hope is that people who read the book are able to see the benefit of these ideas. We provide lots of support for anyone getting serious about the topic, and the press coverage of the book has been quite favorable. While I have been asked to give keynote speeches on this topic at major conferences, the real work comes when these ideas are brought back to the school. Everyone - parents, teachers, administrators, and students - needs to see how educational practice can be changed in ways that support all learners.
Where did you get your inspiration to write this?
The inspiration for this book came from a conference I attended on the future of educational technology. At that time, I was a consultant to the Office of Science and Technology Policy for the President, with a special focus on education. The audience was filled with some of the best thinkers in the world. As for the speakers, they were world-class visionaries (for example, Arthur C. Clarke spoke by satellite from Sri Lanka) and the presentations were stacked one after the other with no breaks except for lunch and dinner, followed by a second day with a similar schedule.
After the first two speakers were done, I noticed that some people took a short break but, before coming back into the auditorium, stopped to converse in the halls. That night I, and most other participants, engaged in quiet reflection on everything we had heard. From this I concluded that we had seen three important learning spaces - the campfire (the lectures), watering hole (peer conversations) and caves (quiet reflection). Later when I shared this idea with my colleague Prasad Kaipa, he pointed out that I was missing one important space - Life - where the things learned were put into practice.
This book has been out for a few months. I always like to ask "Who is listening to your message?"
While I'm not sure who all has been reading the book, I have received amazing support from educational leaders as far away as Melbourne, Australia. It takes time, but the word is getting out.
Looking back, is there anything you wish you had written but didn't?
No, not really. I'm blessed to have my own magazine column, and whenever I have a new thought to share, I toss it on my blog (thornburgthoughts.wordpress.com). We live in a world where the free interchange of ideas is both supported and celebrated.
That said, my next book is on the use of inexpensive 3D printers in education and I should be done with that one in a few months.
Do you have a website or some way for readers to contact you or get more information?
Our Center's website is www.tcpd.org, and people can always email me directly at dthornburg@aol.com
From the Campfire to the Holodeck: Creating Engaging and Powerful 21st Century Learning Environments by David Thornburg