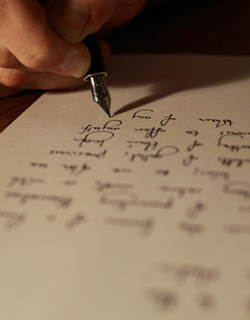 Dear Education Tech Start Up Company Dude at SXSWEDU
It sure was good to see you there in Austin.
You are so young, you are so hip, you are full of ideas, so gosh darn cool. Damn, you sure made me feel old and out of touch.
So why the hell were you there anyway?
On the surface, you attended an education conference because, heck, everyone loves education. It's for the kids for goodness sakes. We all want to help the kids. We want to make education better don't we? Make teaching easier, make learning more engaging and fun and meaningful? Who doesn't want that?
But something was missing in all of your presentations about your data-aggregating-high-security-personalized -learning-platforms-like-no one else has software/hardware that will revolutionize the future of education.
You missed talking about something:
You missed talking about kids.
You know, the reason we actually have public education?
You talked about "data points" and you talked about "personalization" as if students were widgets or chicken nuggets that you can add honey mustard or BBQ sauce to. Tangy soy sauce? Congrats, you are now "personalized."
It was painfully obvious that you do not understand education or the issues that educators are facing.
It was painfully obvious when you told Diane Ravitch during her Q&A session that you taught for two years in TFA and now have a startup in the Bay Area and that teaching was "a great experience."
It was painfully obvious when you spoke during your panel discussion on how important educators were yet did not have a single educator on your panel.
It was painfully obvious when you said "You work with OVER 500 teachers" in much the same tone of voice a rancher describes the number of cattle he tends to on his ranch. Round 'em up cowgirl!
It was painfully obvious when you spoke for over an hour on the education troubles and not once mentioned students or teachers.
It was obvious when you got to the microphone in the Q&A portion of the presentation and the first words out of your mouth were to advertise your company. "Hello, I am Mike Bloog, and I have a company called Bloogmu, the leading startup company to aggregate student data and correlate it to moon phase, body types and menstrual cycles and student achievement. And I was wondering…"
It was obvious when you said that you had "consulted with teachers" before making your product. We all know that that is code for you spoke to your girlfriend, or your mother, or your sister about your earth shattering, paradigm shifting product. Of course they said it was great. What did you expect them to say?
All of us real educators that have been around the block a few times easily picked up on why you were really there. It wasn't kids. It wasn't teachers. It sure wasn't education.
You were here to try to sell your product or maybe your company or get funding, or in some way make a ton of cash. Maybe the vice-president of acquisitions for Pearson would walk by and notice your free swag (hey, nice bottle opener you get there boy..tell me about Bloogmu) pick it up, you give your elevator speech, and presto, you get a check for a billion bucks like in some Mark Zuckerberg wet dream come true.
Or maybe you were there to connect with others like yourself, also hungry to make a ton of cash and be able to retire to Key West by the time they turn 38.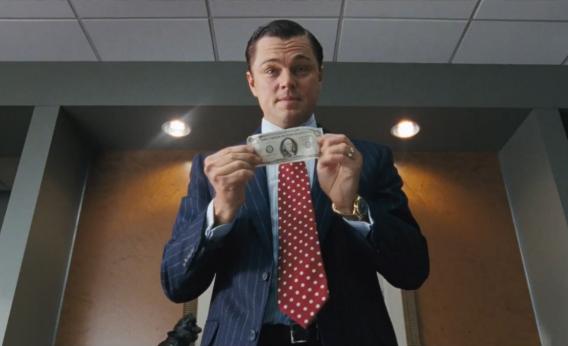 Maybe you had dreams of being the Wolf of Palo Alto, dripping with cash, yachts, gorgeous women, and all the things that come with making tons of money, Lindsey Lohan-like, real early in life and never having to think about it again.
Whatever the reason it was pretty obvious that the purpose of this education conference was not education.
What you were not there for was the kids.
What you were not there for was the teachers.
What you were not there for was the administrators.
So maybe next year, when you show up to network and try selling version 2.0 of whatever you were pitching, why not do this before time?
Maybe you should adjust your thinking just a little bit and instead of thinking about how much cash you can squeeze out of education, maybe you could think a little bit about education and how you can REALLY help.
Think about how what you're doing actually makes the education for kids better.
Think about how what you're making actually makes teaching more engaging.
Think about vetting your product with a lot of teachers and students in real situations, not computer simulations.
Maybe you can use your big programming brain to help solve the problem of low income kids being way behind their rich peers.
Maybe you can use that big bag of creativity to help us get digital equipment to all kids fairly distributed across the country.
Maybe you could help parents in the ghetto be able to get their kids a little more academic help because they have to work two or three jobs to keep food on the table.
Maybe you could entrepreneur your way to helping dropout drop back in.
Maybe you could do something like that, because we have a lot of problems that really need your big brains to help.
If you can do that, the money will follow.
I guarantee it.