Dear Education Technology Providers and Textbook Publishers:
Here is an idea: Why don't all of you have a great big meet up at one of those fancy ed tech conferences and do the following:
Come up with a single consistent way for all students to sign on to your products.
One. Single. Way.
Right now, almost every single one of you has a different way for students to log into your systems.
A lot of time is wasted (up to 25% by one estimate) just having kids log into their various accounts when they access the digital world.
That way, kids and teachers and administrators will not have to come up with a new username/password combination every single time something new comes along. (I know, Active Directory is SUPPOSED to do this, but frankly, not everyone uses AD, and a bunch of you just want an Excel file of students sent once a month to your IT department.)
So the math book online resources might be different than the ELA book, the science book, the social studies books. And it isn't like a kid could use the same UN/PW combo because some publishers require 6 letters and 2 caps and 1 symbol user name, and others require 8 letters, 1 cap, 2 symbols, a number..you get the idea. Add to that email, Google account, and everything else a student needs to know and the situation become intolerable.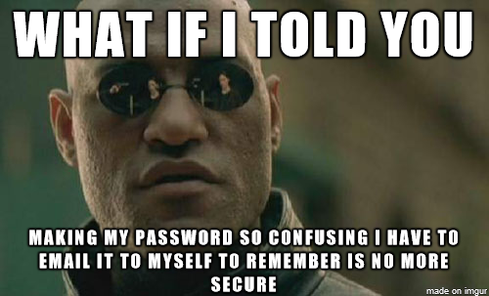 I can't even remember what I had for breakfast. I can't imagine what it must be like for a 4th grader to try and remember the myriad of passwords and usernames.
I think that this is a terrible time waster, and it actually is COUNTER productive because it keeps kids OFF of technology.
There seems to be an answer: Clever.com
Clever seems to allow a single sign for a wide variety of vendors from Google to CK12 to Discovery Education.
Good idea. Here is the info from their website:
Clever's technology automates the secure transfer of usernames, passwords, and rosters between authorized parties. This enables quick and simple single sign on access to learning programs and continuously updated roster information in learning programs.
Clever replaces outdated systems that take away from learning time. Manual, vendor-specific processes, such as emailed CSV files or vendor-specific bulk transfers are often insecure, inconvenient, or both. Clever is engineered to be the most secure and convenient way for districts to send vendors data and grant access to learning programs.
Instant Login allows students to use a single username and password to sign into multiple applications. Clever integrates with your existing user management system (Google or ADFS) to make this possible. Learn more about instant login here.

Secure Sync maintains up-to-date roster information in your learning applications by creating a secure connection to your student information system (SIS). Clever regularly updates your learning applications with any changes to enrollment information in real time.
Clever gives staff and teachers more time to focus on things that really matter.


So the idea is good. HOWEVER…
There are thousands of different vendors and publishers. Clever only has 49 partners right now.
49.
There are that many vendors in a single row in the ISTE or TCEA conference.
49 is a not a drop in a bucket. It is a drop in an ocean.
And while Clever is free (for now), it has limited use if your district is using the thousands of apps and services that are NOT being offered.
So how can we get you, Mr. or Mrs Publisher to use a single common sign in? Is it something that districts must push when they adopt textbooks? Should states demand it? We don't purchase your product unless you have the common single sign on?
What do you think? Can you help us out guys and throw us a bone?