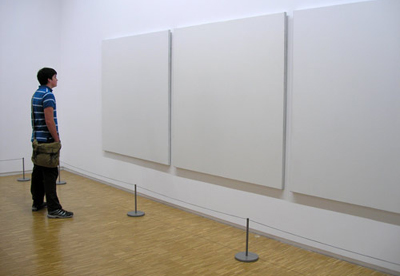 Okay, this is for all the artists out there:
(the above picture is for illustrative purposes only. Don't comment on the picture itself)
How would you respond to this statement in a true honest non-snarky or sarcastic way?
A person with little or no knowledge of art looks at a piece of art and says something to the effect of:
"I could do that" or "That looks like a scribble" or "A 1st grader could do that."
What do you respond to that so that the person making th statement becomes educated about the art? 
I am asking this for a blog entry I am writing…
Thanks